No results were found for the filter!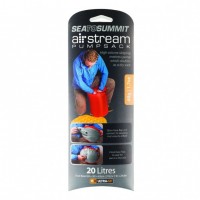 Air Stream Pump Sack
The Air Stream Pump is a big sleeping mat pump, based on the "20L Nano Dry Sack", featured with a valve and a foot loop.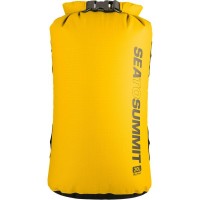 Big River Dry Bag
The 20L Big River Dry Bag is a robust and wear-resistent dry bag and therefore it is a commonly used option in rough outdoor-life.
Chattooga Padded Liner
Product Description Watershed duffel liners are constructed from a 200 denier nylon exterior and velcro receivable fleece interior surrounding 1/2" closed-cell foam. They offer a tight fit inside the bags for which they are offered. For...
Cloudburst 25
It is alway good to have a daypack with you - especially a waterproof one!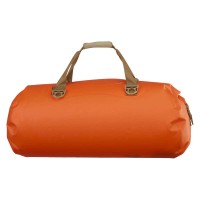 Duffel Bag Colorado
The Watershed Colorado duffel is as popular for long-term river tripping as the river it is named after. Used by raft guides around the globe, the Colorado will carry enough gear for one person on a multi day expedition. This bag works...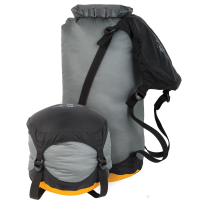 e-Vent Ultra-Sil Compression Dry Sack 20L orange
The original e-Vent dry bag's feature remain, but you can also compress your luggage, such as sleeping bags or clothing, to only a third of its original size. Also it is waterproof obviously.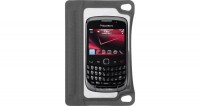 ePhone 8 Case grau
Wer einen Tag in der freien Natur verbringt, rüstet sich entsprechend aus. Dasselbe gilt für Ihre Mobilgeräte. Das eSeries 8 Case ist klein, aber in Bezug auf Schutz und Funktionalität eindeutig "oho!". Es ist für kleinere Smartphones,...

Eski Packsack / Spitzenbeutel
Der konische Packsack Eski ist die lange und schlanke Ergänzung zu den anderen. Durch die konische Form können sie weit in die Bootsspitzen geschoben werden, um diese als Packraum besser auszunutzen.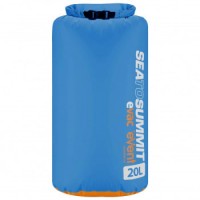 eVac Dry Sack - various sizes
Fabricated with 2 high-tech materials: The sidewalls are made of waterproof nylon, the bottom is made of waterproof but still breathable eVac.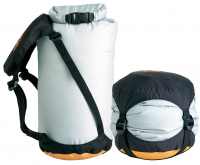 eVent Compression Dry Sack
Compress your luggage into just a third of its size and keep it dry at the same time!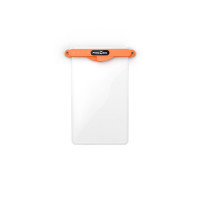 Fidlock's Hermetic Dry Bag - Phone case
Fidlock's Hermetic Dry Bag with Gooper Technology keeps water and sand from your smartphone. The self-closing magnet rows, lock the phone case failsafe to make it water and dirt proof.