No results were found for the filter!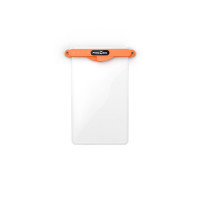 Fidlock's Hermetic Dry Bag - Phone case
Fidlock's Hermetic Dry Bag with Gooper Technology keeps water and sand from your smartphone. The self-closing magnet rows, lock the phone case failsafe to make it water and dirt proof.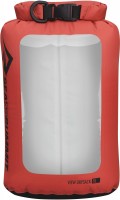 View Dry Sack - Kleiderbeutel mit Sichtfenster
Wir haben unseren vielseitigen und witterungsbeständigen Lightweight Dry Sack mit einem durchsichtigen TPU Fenster ausgestattet, damit man den Inhalt besser sehen kann. Packsäcke erleichtern die Organisation und Verstauung von...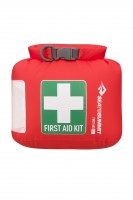 First Aid Dry Sack - wasserdichtes Erste Hilfe Set
Das wasserdichte First Aid Dry Sack schützt zuverlässig den lebenswichtigen Inhalt gegen Wind und Wetter
Ultra-Sil Dry Daypack
It is alway good to have a daypack with you - especially a waterproof one!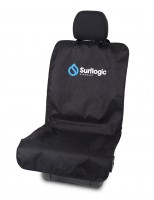 Waterproof Car Seat Cover - Wasserdichter...
Der wasserdichte Sitzbezug von Surflogic eignet sich super für alle Kanuten, die sich zum Paddel-Shuttle nicht sofort umziehen möchten!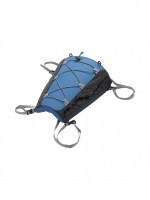 Acces Deck Bag
Gives you easy access to essentials like sunscreen and snacks without exiting your kayak. Easily detaches from your kayak to carry with you. Ideal for day trips, overnights or longer expeditions.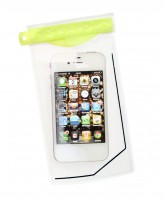 Gooper Dry Bag Pocket 17A
Gooper wasserdichter Beutel, Handy-, Tablet-, Smart Phone Tasche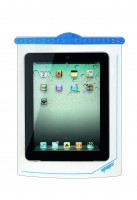 Gooper Tablet Mini
Gooper wasserdichter Beutel, Handy-, Tablet-, Smart Phone Tasche jetzt günstig kaufen bei Lettmann Kayak Shop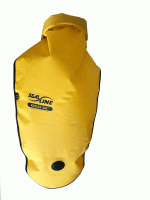 Kodiak Taper 35L, gelb
Widersteht Untertauchen und schwimmt wenn er ins Wasser fällt. Umweltfreundliche PVC-frei Materialien. Dieser leichte Kleiderbeutel wird aus abriebfestem, robustem Nylon hergestellt und so geformt, dass er in Bug oder Heck passt, um...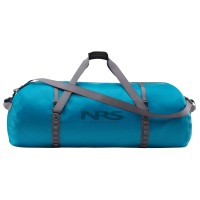 Waterproof Zippered Dry Duffel
The NRS Expedition DriDuffel is designed with the same rugged durability as the High Roll Duffel, with the added benefit of a waterproof zipper closure. The duffel-style design makes packing your gear, and finding it later, easy.