No results were found for the filter!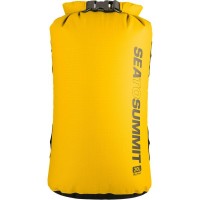 Big River Dry Bag
The 20L Big River Dry Bag is a robust and wear-resistent dry bag and therefore it is a commonly used option in rough outdoor-life.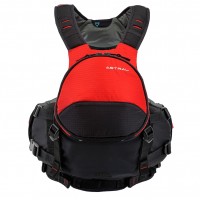 Blue Jacket - Buoyancy Aid
This sea-kayak inspired life jacket combines incredible fit, lightweight construction, ample organized storage space, and a buffet of technical features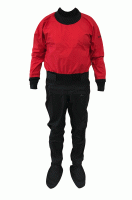 Dry Suit Lettmann - with stretch material
It's finally here! For the longeste time Jochen Lettmann sat down together with the company Dry Fashion, in order to design a dry suit, how he pictures one. The special feature of this dry suit is its stretch fabric, providing a maximum...

Ergonom Pro Sea LCS 70
Our Ergonom Pro Sea is a paddle designed for long distance kayakers. It is perfectly suitable for any sea kayaker or touring kayaker, who prefer a narrower blade. It's narrow blades ensure a lot of propulsion, thank to it foam core, and...

Ergonom Pro Tour LCS 70
Designed for kayakers to paddle with ease and without hurting your wrists - our Ergonom Pro Tour. The development of our ergonomic shaft set a milestone in the world of kayaking that creates the base for comfortable paddling. Automatic...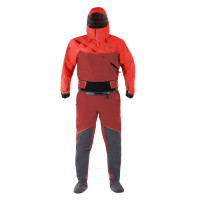 Fjord Dry Suit
The Fjord is our expedition-style drysuit....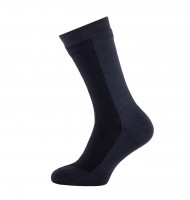 Hiking Mid Mid - Waterproof Socks
Mid weight, mid length waterproof sock perfect for a multitude of activities and conditions where an equal balance of warmth and breathability are required.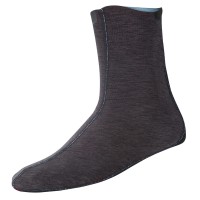 Hydroskin Socks
Diese Socken bestehen aus einer Kombination aus 0,5 mm dünnem Neopren und einem elastischen 4-Wege-Stretch-Obermaterial. Dadurch bieten sie eine gute Wärmeleistung, ohne zu dick aufzutragen.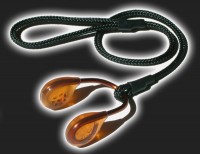 Nasenklammer threeWaves
Die Nasenklammer eignet sich super für Wildwasser, Freestyle, Kanu-Polo, Hallenbad-Training aber auch für nicht Kajaksport wie Kiten, Wellensurfen, Windsurfen oder Schwimmen. Einmal anpassen und dann einfach auf die Nase schieben. Bügel...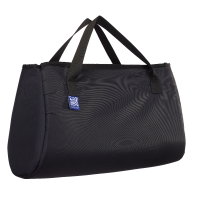 Ocoee Padded Liner
Product Description Watershed duffel liners are constructed from a 200 denier nylon exterior and velcro receivable fleece interior surrounding 1/2" closed-cell foam. They offer a tight fit inside the bags for which they are offered....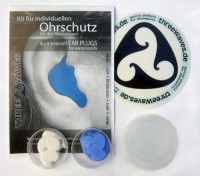 Ohrstöpsel threeWaves
Das verwendete Silikonmaterial ist optimal abgestimmt auf Wassersport und schafft somit optimale Schutzvoraussetzungen für die Sportbereiche Kajak, Freestyle, SUP, Kiteboarding, Windsurfen, Surfen, Schwimmen und allen anderen...