No results were found for the filter!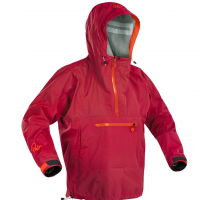 Vantage Touren-Paddeljacke 2020
Palm Vantage - leichte Paddeljacke zum drüber ziehen.. Neue, komfortable Tourenjacke mit weitem Schnitt, damit sie auch im Boot sitzend einfach an- und ausgezogen werden kann. Mit Kapuze und Fleece gefütterten Handwärmetaschen bleibt man...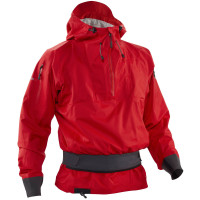 Riptide - Paddeljacke
Die NRS Riptide ist eine vollausgestattete Paddeljacke, die vor allem für Seekajakfahrer geeignet ist, die nach einer hcohwertigen Jacke im mittelpreisigen Segment suchen.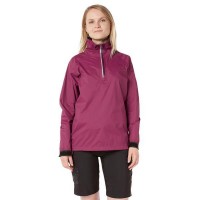 Orillia - Women's touring cag
The Orillia is a women-specific jacket designed for recreational paddlers looking to keep splash and wind off while on the water.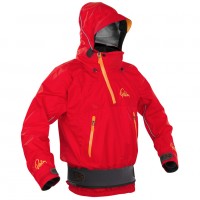 Bora Touren- und Seekajak-Paddeljacke Herren
Immer gut geschützt Eine verläßliche Paddeljacke – auch wenn´s stürmisch wird. Raue See und kalter Wind' kein Problem mit der neuen Bora. Das leichte XP 3 – Ripstop-Material hält Wind und Wasser ab' läßt gleichzeit den Dampf raus....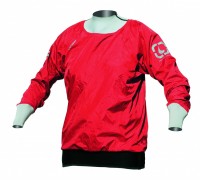 Langer Halbtrocken-Allround-Jacke "Soca"
Sehr leichte und angenehm zu tragende Paddeljacke, leichtes Wildwasser, mit extrem flexiblen Neoprenbündchen an Hals und Armen. Breiter Neo-Abschluss an der Hüfte.
Palm Paddeljacke "Verve"
An entry level women's jacket at a fantastic price. A simple, no-nonsense package that retains the great sculpted fit and looks of our more feature rich jackets. Uses: River running, surfing, instruction and coaching, group use. •...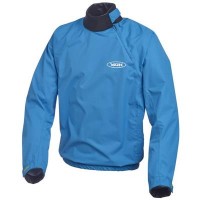 Waimea Paddeljacke
Einfache' funktionale und leichte Paddeljacke für Jedermann, wasserdicht, atmingsaktive Touren und Paddeljacke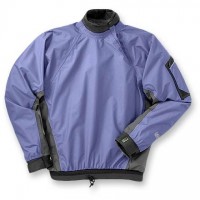 Paclite Gore Tex Paddeljacke Glacier
Herren GORE-TEX Paclite Jacket Paddling 2-lagige wasserdichte / atmungsaktive GORE-TEX Paclite Shell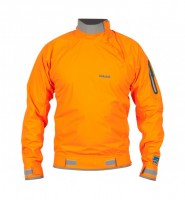 Hydrus 2,5 Stance Paddeljacke
Die Kokatat Hydrus 2.5 Stance Jacke, ist eine super leichte Paddeljacke. Die Kokatat Kajakjacke ist eine vielseitige und sehr bequeme Paddeljacke aus leichtem Hydrus 2,5-Material. Mit nur 400g ist die wasserdichte und atmungsaktive Jacke...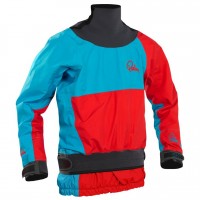 Rocket Kinder Semi-Trockenjacke
Die hochklassige Wildwasser-Jacke für den ambitionierten Nachwuchspaddler. Kindergerechter Schnitt mit allen Funktionen und dem Komfort einer ausgewachsenen Palm-Paddeljacke. Und das alles in einem hervorragenden Preis-Leistungsverhältnis.