No results were found for the filter!

Profile Tour LCS 70 Small II Wahl
Keine Lust auf krumme Dinger? Dann werf einen Blick auf das Profile. Es betört dich mit den Vorteilen eines profilierten Blattes, verführt dich mit flatterfreiem Zug, unfassbar gutem Vortrieb und einer Steifigkeit, die ihres Gleichen...
Rapa Light Glas Schaft Paddel
Wildwasserpaddel mit Glasfaserschaft und stabilen, aber angenehm leichten verstärkten Polyamid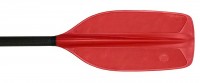 Scout Stechpaddel
Du suchst Performance zu einem günstigen Preis. Scoute doch mal das Scout. Ein solide gearbeitetes Paddel mit gekehltem Blatt. Es steht sauber im Wasser, lässt sich präzise führen und ist extrem robust.

Paddel Bag DeLuxe Single
Paddel Bag DeLuxe Single Paddel Bag for Paddles -> 230cm Color black/orange

Coast Paddel rot 2tlg
The coast is your territory? Or you just wanna explore the earth's seas and lakes with a flat paddle-technique? The Coast is just the right companion for you and will accompany you for a long time, thanks to good pressure build-up and...

Sunrise Paddle red / parted
Paddling towards the sunrise and starting the day off with some nice paddle strokes. The sunrise offes nice traction and stiffness combined with a good cost-effectiveness.

Vario joint 26 for carbonpaddle
Partition with interior sleeve for carbon paddles. Very easy handling. It is infinetly variable in length and rotation. For constant use you can extend it to 6 cm for testing up to 10 cm. You do not need any tools, but is easly opened...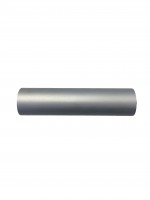 Aluminium Middletube
Aluminium Middletube for our Carbon Paddles (except Polo Paddles). When wanted Epoxy Minute Adhesive, Foam, the Sticker and abrasive paper can be sent with it.