No results were found for the filter!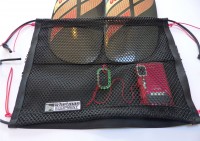 KitKatcher
The Kit Katcher has a front facing mesh pouch and one facing backwards (towards the paddler). The primary purpose is to capture and stow spare paddle blades and prevent loss of the paddles. Advancing waves in surf or tide races can wash...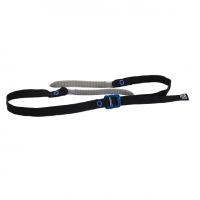 Retrofit Kit for Pyranha Connect River
This is a Retrofit kit for Pyranha Kayaks. This kit contains: strap with ratches, buckles, screws, nut and d-rings.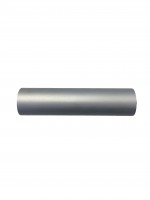 Aluminium Middletube
Aluminium Middletube for our Carbon Paddles (except Polo Paddles). When wanted Epoxy Minute Adhesive, Foam, the Sticker and abrasive paper can be sent with it.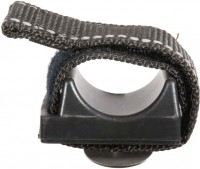 Paddle Attachment wirh Velcro
A stabile rubber block, is attached with a 6mm screw onto your kayak's deck. The rubber has a recess to fit in your paddle shaft nicely. The surrounding 32mm Velcro enables fast mounting. 58x40x27mm rubber block with 18mm deep and...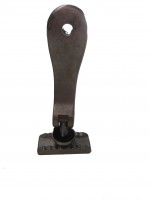 Fixing Screw for Steering Block
This is our fixing screw for all our foot rest and steering block on the center rail.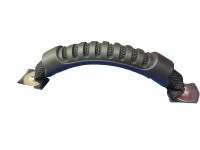 Ergo Soft Handle
This Ergo Soft Handle is made of a nylon band surrounden by rubber. It's ergonomic shape enables comfortable transport of your kayaks and due to the rubber it won't slide out of your hands.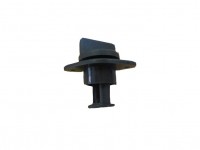 Wasserablassschraube
Schraubbare Ablassstopfen für Wildwassserboote und Perceptionboote.
Steueraufholer
Hochziehvorrichtung aus Edelstahl komplett mit Schrauben für Steueranlage