Products from Pyranha

No results were found for the filter!

12R Stout 2 Orange Soda
The 12R is an uncompromised, hyper-fast, ultra-fun 12ft longboat which is only limited by your imagination. Multi-days, attainments, races, vertical miles, challenging and developing your skills, crazy big enders, big booming fun, or...

Fusion II Stout
With the Fusion, you can combine both whitewater and touring to create bigger adventures.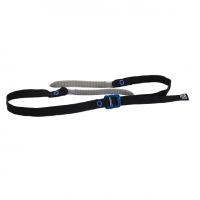 Retrofit Kit for Pyranha Connect River
This is a Retrofit kit for Pyranha Kayaks. This kit contains: strap with ratches, buckles, screws, nut and d-rings.