Products from SEA TO SUMMIT

No results were found for the filter!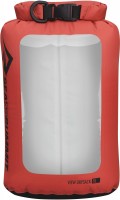 View Dry Sack - Kleiderbeutel mit Sichtfenster
Wir haben unseren vielseitigen und witterungsbeständigen Lightweight Dry Sack mit einem durchsichtigen TPU Fenster ausgestattet, damit man den Inhalt besser sehen kann. Packsäcke erleichtern die Organisation und Verstauung von...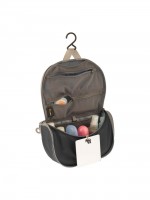 Hanging Toiletry Bag
Für Reisende, die besonderen Wert auf leichtes Gepäck legen, bieten die TravellingLight Toiletry Bags die ideale Lösung. Diese freistehenden Kulturbeutel wiegen nur wenige Gramm. Sie sind funktionell, robust und stark Wasserabweisend....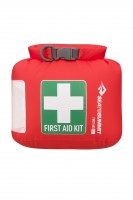 First Aid Dry Sack - wasserdichtes Erste Hilfe Set
Das wasserdichte First Aid Dry Sack schützt zuverlässig den lebenswichtigen Inhalt gegen Wind und Wetter
360 Degree Furno Stove - Gaskocher mit und ohne...
Dein kompakter Gaskocher für Reisen mit wenig und leichtem Gepäck
Ultra-Sil Dry Daypack
It is alway good to have a daypack with you - especially a waterproof one!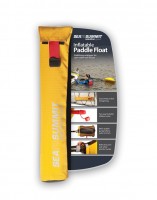 Palm "Paddle Float"
Die Paddle Floats von Sea to Summit können Leben retten! Vor allem, wenn du auf offenen Gewässern alleine unterwegs bist, können die Paddelschwimmer dir helfen, wieder ins Kajak zu klettern oder es zu stabilisieren. Klein zusammengepackt...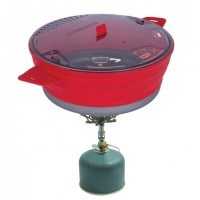 X-Pot - faltbarer Kochtopf
Sea to Summit's X-Series has been a popular and comprehensive range of collapsible dinnerware for years. The range was designed to be extremely compact, made from good quality materials, and a colourful addition to your pack. The...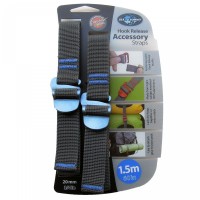 Accessory Strap with Hook
With buckles of a lightweight anodised aluminum alloy, these straps will be one of the most versatile items in your gear bag. Feature with quick-release hooks.
X-Kettle - Faltbarer Kessel
Eine praktische Ergänzung zu deinem Kochgeschirr. Kompakt und funtionabel.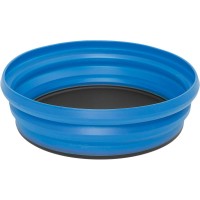 XBowl - foldable bowl
The XL-Bowl is constructed from a flexible European standard compliant, food grade, silicone upper that is securely bonded by a patent pending process to a rigid, cut resistant base made of high temperature, food grade Nylon.